I woke up this morning to see that we've reached a HUGE milestone on the blog:
What a way to start a Friday/weekend!!! We have more than 1,000 friends here!!! It is such an amazing feeling to have so many wonderful people to share my journey as an educator (and just little ol' me) with and to learn together!
And for reaching such a milestone, I say we celebrate! :) But I want to wait a little while. Right now
Ginger Snaps
has a HUGE giveaway going on on her blog that you must check out!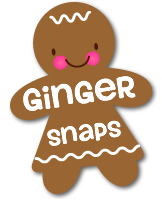 Also, my 30th birthday is coming up in July. Maybe I can do one MEGA HUGE giveaway for both 1,000 followers AND my birthday! I need to time to brainstorm and make this one extra special!
Thanks again for all of your support, encouragement, and great collaboration along the way! I look forward to many more days/months/years of sharing and collaborating with you all!